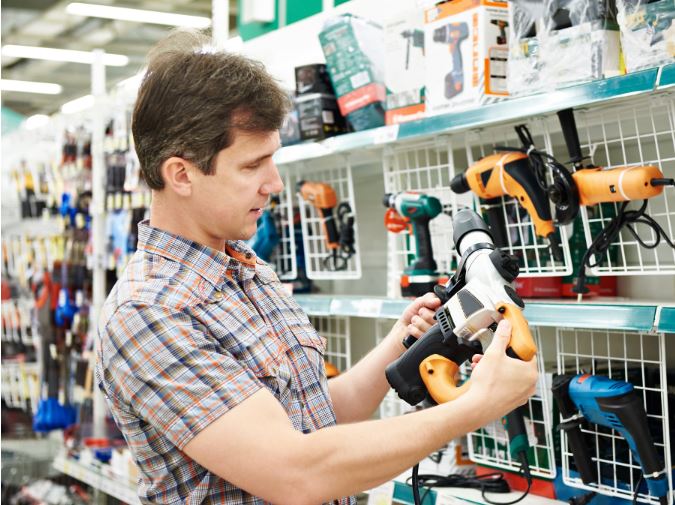 If you're a homeowner or even just a DIY renter, you'll need to be prepared to roll up your sleeves to tackle projects around the house.
Get ready by assembling a toolbox filled with the most essential tools to get simple jobs done. Here are the most frequently recommended beginner tools from homeowners. Keep in mind, this isn't a comprehensive list and make sure to always put safety first.
Pliers/Needle Nose Pliers
Get a grip with a good pair of pliers. If you need bend wire, pull carpet staples or tightly grasp anything else, this will be your go-to tool. If you plan to use them for long periods, look for some with rubber-coated handles.
Tape Measure
Measure twice, drill/cut/nail once. If you're fractionally challenged, look for models that have fractions printed right on the tape.
Level
Hang pictures and shelves straight as an arrow with this tool. You'll have a couple of options: the classic bubble level or a laser level. Bubble levels will likely be the less expensive option, but laser levels will give you far greater range.
Hammer
Can you image a toolbox without a hammer? Hanging pictures, taking doors off their hinges, pounding in finishing nails and securing paint can lids are just a few of the many, many tasks for which you'll use your hammer. You'll see several different types of hammers at the hardware store; go with a classic claw hammer.
Screw Driver Set
Just like your hammer, a screw driver set is absolutely essential. Look for a set that includes both flathead and Phillips head drivers.
Adjustable Wrench
A versatile tool that's helpful if you're trying to loosen a garden hose from the spigot or shut off utilities, like gas.
Stud Finder
If you're hanging a heavy object on a wall, you'll need to secure it to something. Unless you still have those X-ray specs from your childhood, a stud finder is your best option. You'll typically be using this along with your hammer and level.
Putty Knife
A must if you're filling old picture holes and wall dings with spackle. It's also an excellent tool for removing wallpaper.
Drill
Pick up either a cordless or corded one. If you don't plan on using your drill often, go for a corded model and a nice extension cord.
Allen Wrench Set
If you've ever put together (Swedish) furniture, you're familiar with these tools, which are also called Allen keys or hex keys. Look for a set that has a few various sizes that are bound together like a pocket knife so you don't lose them.
That's our list of basic tools. But, let's hear from you: what other basic tools to you find most useful around the house? Let us know in the comments.
Looking for tools for your home? Contact Monnick Supply in Framingham and Marlborough, MA.
Plymouth Rock