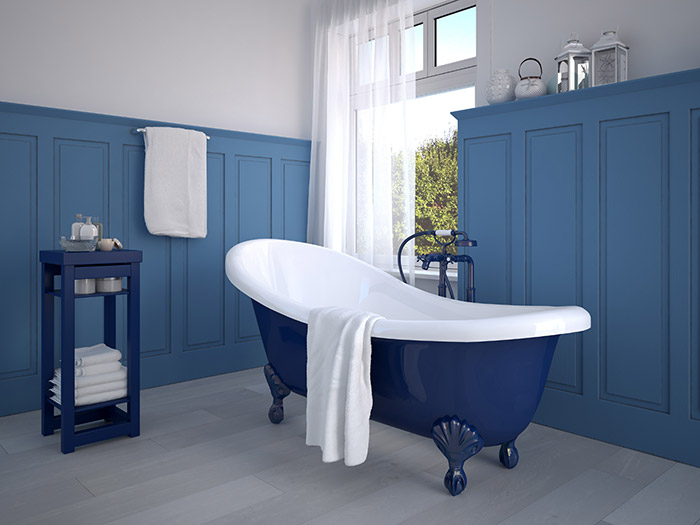 Whether you want a spa-like sanctuary in your master bath or a colorful powder room to wow your guests, transforming your bathroom is easy with the powerful combination of the right color and premium paint.
Goodbye shiny bathrooms. Hello rich, beautiful matte finish in any paint color your heart desires. Benjamin Moore® Aura® Bathroom paint stands up to humidity and comes in any one of our 3,500+ colors.
Best Colors For Bathroom
Sophisticated neutrals are always a great choice. Favorites include Chantilly Lace OC-65, Simply White OC-117, and Ballet White OC-9.
Soft pinks and blush hues such as First Light 2102-70, the 2020 Color of the Year, Cream Puff 2174-70, and Foggy Morning 2106-70 are popular alternatives to off-whites.
Greens can be incredibly soothing in a bathroom, but some can create an unflattering cast if the color is too strong.
Yellows: While a soft yellow complements many types of marble, wood, and tile, some yellows may be too saturated or vibrant for a small bathroom space.
Always test your color options as lighting impacts how paint color reads: Pick up your select paint color sample from Monnick Supply in Marlborough and Framingham, MA.