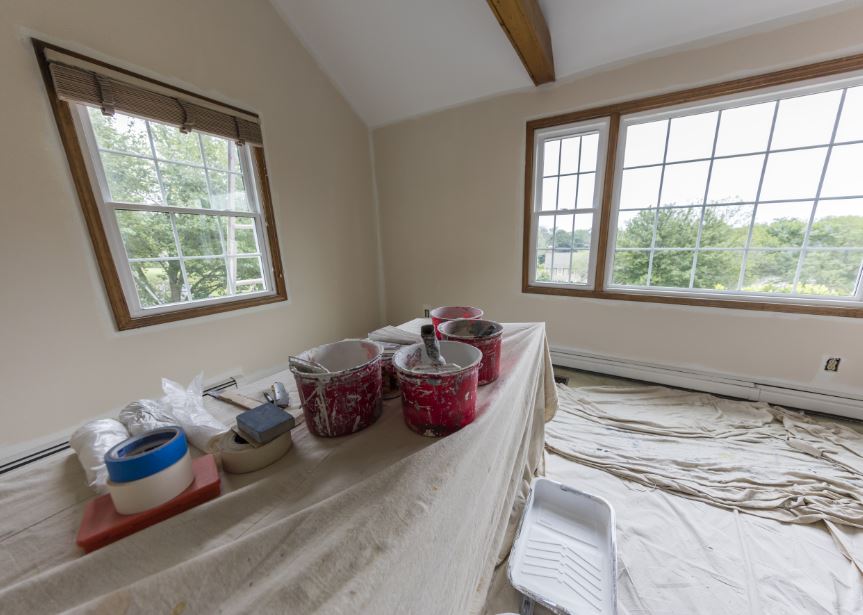 If you're like most people, you've been spending a lot of time indoors lately. Unfortunately, there are several more months of winter to get through before we start seeing signs of spring.
Break the monotony by working on your house. After all, you're stuck inside anyway, and you're probably searching for something to do. Plus, some home improvement projects will increase your property value, save money on your utility bills, and potentially prevent larger, more expensive issues from developing.
Here are some easy winter projects you might want to tackle before spring hits.
You've been staring at your neutral colored walls every day for months. Want to brighten your mood? Try repainting! Go with a bright, cheery color to liven things up.
A new coat of paint can dramatically lift your mood and the mood of the entire room.
2. Work on Your Floors
Is your carpet threadbare? Are your hardwood floors freezing your feet?
Putting in carpet is a great winter project because it can increase the comfort of your home dramatically.
If you don't like carpeting, there are plenty of other home flooring ideas such as tile and laminate that you could also consider.
3. Declutter
When Spring gets here, you're not going to want to spend your time sifting through those piles of junk in your basement. You'll want to be outside, enjoying the fresh air.
Winter is a great time to work on getting organized (which is why January is "Get Organized Month"). So, devote time every week to decluttering in general and organizing what you decide to keep.
4. Look at Your Bathroom
Does your grout have unsightly mildew? Is your sink outdated? Are you over the pale green paint you put on the walls three years ago?
Bathrooms make great winter projects because once they're done you can appreciate your handiwork every single day. And, there are plenty of ways to frugally remodel your bathroom.
Updates like replacing a faucet, re-grouting tile, or repainting are relatively easy for the do-it-yourselfer.
5. Add Insulation
Adding insulation doesn't exactly make your heart pound with excitement. But it will lower your utility bills, and help make your home more comfortable and eco-friendly.
Crawl up into your attic. If you can see the floor joists, then you need more insulation. Since heat rises, you could save quite a bit by adding another layer of insulation up there.
You can also add insulation in your basement and in crawlspaces to prevent heat loss there as well.
Final Word
It's easy to get cabin fever this time of year. We're all going through it. But working on home projects is a great way to keep yourself active, add value to your home, and beautify or improve your living space. It's a win-win!
For help on your home projects, contact Monnick Supply in Framingham and Marlborough.
moneycrashers.com