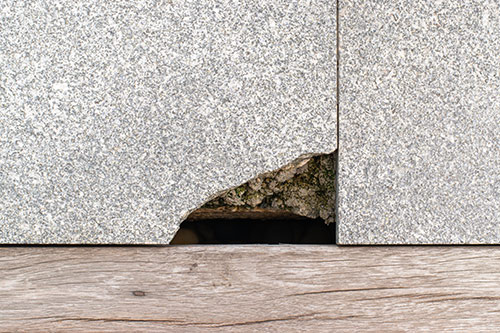 We'll admit these aren't the most exciting outdoor DIY projects, but they'll set you up for success down the road.
Prevent pests.
The best way to keep insects and animals from damaging your home is by preventing them in the first place. The Environmental Protection Agency has several tips, including sealing any gaps and cracks where critters could creep in. If pests have already found a way in, talk to a professional about the best way to remove them so that you're not putting your family or the environment at risk.
Pack up summer gear.
You don't have to put everything away just yet, but if those trips to the lake and impromptu outdoor movie nights are over, you can (sadly) wash and put away the oversized beach towels and projector screen. As you're storing summer accessories, be honest about what you'll reuse next year. Donate or throw away anything you no longer need so you're not storing unnecessary items. Upgrade your storage system while you're at it, too. Clear plastic bins, overhead garage storage and lockers can improve your summer organization.
Complete outdoor projects.
It's not unusual to have a few outstanding projects to wrap up at this point in the year. If they're outdoor DIY jobs, finish them now before the weather turns.
For help with your home improvement projects, contact Monnick Supply.
Source: schlage.com