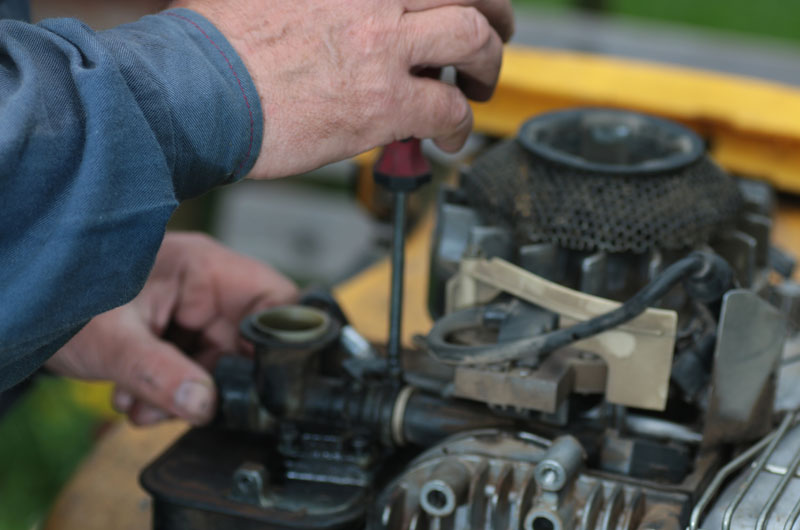 Monnick Supply performs outdoor power equipment repair constantly for lawnmowers, snow blowers, chainsaws, leaf blowers and more. Some have been damaged through specific situations, some have not been regularly maintained and have issues that can have been prevented, but most equipment failure is a result of fuel.
The biggest problem outdoor power equipment has is the fuel that is used. Gas from the pumps has a very short shelf life. In fact, it can degrade in a month's time. So, if you are storing power tools with the gas in them, you are asking for problems when you go to use that equipment again. When equipment is stored with the gas in it, it will be very challenging or impossible to get the engine running.
Even stored fuel will degrade. To help keep your gas fresh use a gasoline stabilizer and store it in the right container. Fuel with gas stabilizer allows small engines to start more easily, increases their power and improves their performance. However, the best option is ethanol-free gasoline. Most small gas engine repairs are not the result of regular wear and tear, but are caused by ethanol in gasoline, which can cause rust and carbon deposits inside the engine, can dissolve plastic parts and more.
Other fuel related problems are common in two stroke engines which require a precise fuel-oil mix. Two stroke engines are generally found in small hand-held machines such as trimmers, chainsaws and leaf blowers. Unless the fuel/oil mixture is prepared according to the manufacturer's specifications, severe engine damage can result.
For more information on outdoor power equipment repair, contact Monnick Supply in Marlborough and Framingham.