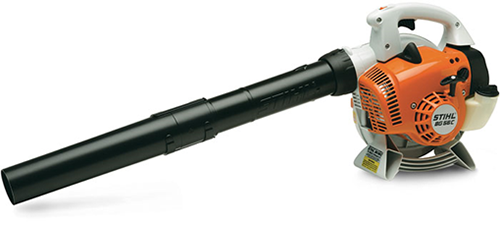 Fall is here. It's not quite time for fall clean-up, but it's right around the corner. Now is the perfect time to take stock in your power tools. What do you have, what do you need and what needs maintenance or parts? Make sure leaf blowers start, that your tools are clean and blades are sharpened or replaced, that wheelbarrow tires are fully inflated and your gas tanks are full.
But, don't forget, when you are buying fuel for gas-driven small engines that manufacturers recommend using ethanol free gas. If you must buy gas with ethanol, use gas with 10% or less ethanol two-cycle engines and other gas powered small engines.
Most gas is mixed with ethanol which makes gas corrosive. It can destroy the rubber gaskets and seals in small engines which is why we recommend ethanol free gasoline. When getting gas for small engines remember that Toro and Stihl do not recommend using fuel with more than 10% ethanol content.
Small engine paper air filters should be replaced, but sponge filters can be washed with soap and water and then moistened by working in a few drops of motor oil.
Before filling the gas tank and adding fresh oil of any yard power tool, check the inner housing for buildup of caked-on dirt and grass clippings. Even a relatively thin coating can restrict the movement of air and grass clippings, making mulching lawn mowers less effective.
For more information on small engine parts and service for fall clean up, contact Monnick Supply.