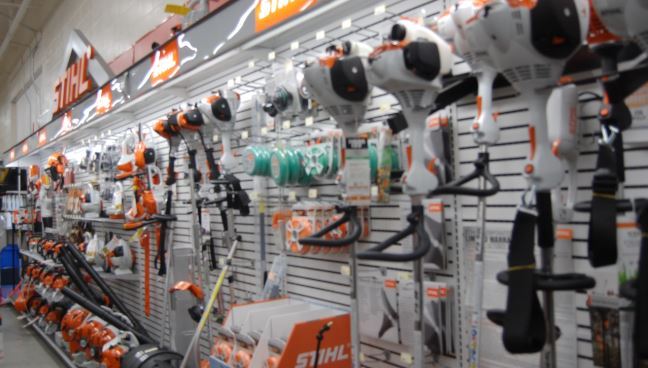 The holidays are around the corner and it is time to buy power tools as gifts or perhaps to get the house ready for your holiday party. Chain saws, leaf blowers, hedge trimmers and lawn mowers are all popular gift items. There are plenty of big box stores around that can sell you power tools. But, buying a new electric or gas powered tool is buying a relationship. Like everything with an engine, whatever you buy needs TLC.
But more than that, you want to buy only what you need. You don't want to get roped into buying the biggest and loudest power tools out there. You want the right tool for the job. That means, you want to buy new power tools from a shop where you can build a relationship. That is why you want to make these purchases at a family owned hardware store where we can help you make the right decision on the tools that fit your needs and lifestyle.
Here are a few things to consider before you buy:
Think about your budget. There are plenty of tools with all of the bells and whistles, but if you don't need them, or won't use them, you don't need to pay for them. Sometimes the most basic tool is the best one for you.
Different brands have different warranties. Less expensive brands have lesser warranties; more expensive brands have longer more comprehensive warranties. Some power tools shops have extended warranty options which allow you to extend the warranty on the tool you buy.
You may want to consider the new cordless power tools. Cordless tools are very convenient. They can cost more, however they also give you ease of maintenance. So if you have a smaller yard, or if you will only be doing smaller jobs, consider battery operated tools.
For more information on buying the right power tools as gifts, contact Monnick Supply in Marlborough and Framingham.