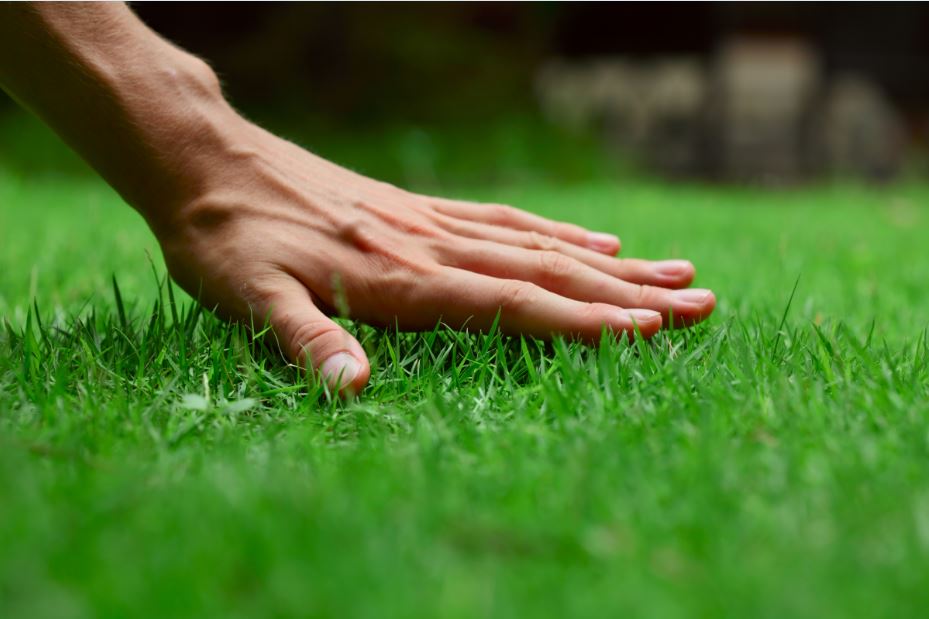 With a spreader, some fertilizer and 15 minutes, you can be on your way to a greener, healthier lawn.
Feeding your lawn is very simple. In fact, a typical subdivision lawn will take less than 20 minutes. Here's how to do it.
Water your lawn.
A few days before you feed your lawn, give it a good watering. That will help ensure your soil is ready to accept lawn fertilizer.
Pick the best spreader for your lawn.
Spreaders fall into two main categories: broadcast and drop. Scroll down to learn more about spreaders and the best ways to use them in your lawn. Adjust spreader settings. Each fertilizer product has a unique spreader setting for correct coverage. Check the bag to make sure you're selecting the proper setting for your individual spreader.
Apply fertilizer around the perimeter.
Feeding around the perimeter first will allow you to feed the rest of the lawn without worrying about missing any of the edges. Using the EdgeGuard® feature on a Scotts® broadcast spreader helps you avoid getting fertilizer in garden beds, on sidewalks, or on driveways.
Fill in the middle.
Similar to a mowing pattern, feed your lawn by walking back and forth in straight lines while slightly overlapping with each pass.
Return remaining product and store.
Once you've finished feeding your lawn, return any unused product to the bag and store it for future uses. Be sure to keep it in a cool, dry place away from pets and children.
Why Fertilize?
Just like we need more nutrients than water can provide to survive, so does your lawn. Feeding your lawn 4 times a year helps it stay green and grow thick. Maintaining a thick, lush lawn helps prevent weed seeds from sprouting and moving in.
For more information, contact Monnick Supply in Marlborough and Framingham, MA.
Source: scotts.com