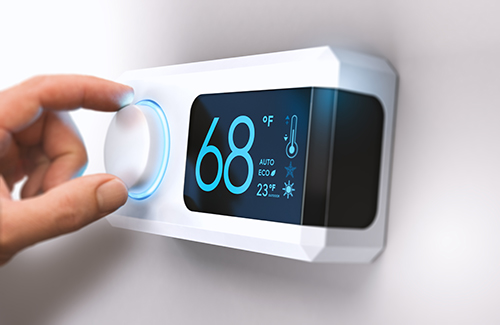 Summer is nearly here and that means BBQs, pool days, ice cream and warmer weather are on the horizon. But, before the dog days of summer arrive, everyone is searching for ways to avoid the scorching temperatures.
Blasting air conditioning to stay cool might be your first instinct, but this can prove to be a costly solution. There are plenty of ways to ensure a cooler home without relying solely on cranked up air conditioning – here are some of our favorites:
Dodge Direct Sunlight – It might seem obvious but limiting sun exposure is the easiest way to prevent an overheated house. A cool home begins with a naturally insulated outdoor space – start by planting trees and other foliage around the home's perimeter. This greenery will provide a natural buffer from the sun and block heat from seeping through windows, walls, doors and the roof. Truly, one tree can make a noticeable difference! As for the inside, installing window shades will block the sun's unwelcome rays from heating your home.
Circulate Cool Air – Now that you've improved the outdoors, let's ensure the inside is also working efficiently. Once your home is at an ideal temperature, the easiest way to maintain it is by air circulation. Maximize airflow by opening doors and windows and keeping the ceiling fans running. If you live in a cooler climate, sleeping with the windows slightly cracked also helps with ventilation.
Avoid Heated Appliances – Did you know common household tasks may inadvertently be heating your home? Cooking with the oven or stove is a surefire way to elevate the temperature – try taking the cooking outdoors and grill! There are plenty of other appliances, like laundry machines, that also heat your home. Laundry is an unavoidable chore, but it's best to knock out the piles of laundry when it's naturally cooler at night or early in the morning.
Invest in a Programmable Thermostat – Switching from a traditional thermostat to a programmable thermostat is a solid long-term investment! This modernization is user-friendly, provides consistent temperature control, increases your home's efficiency and works around your schedule. Best of all, it will save you money in the long run!
Hopefully these tricks help keep you cool during the sweltering days of summer!
For more information, contact Monnick Supply in Framingham and Marlborough, MA.
Home Matters