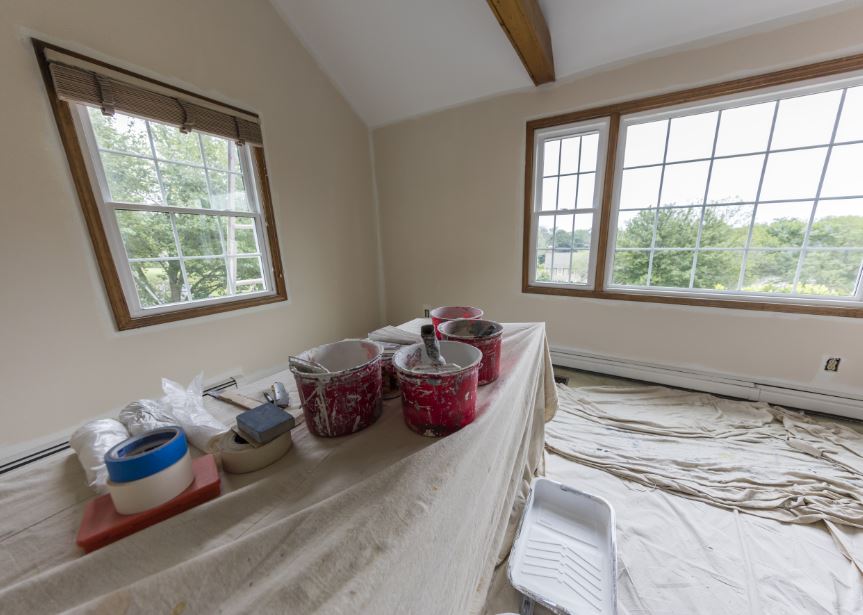 Add the perfect finishing touch to your kitchen with paint color that highlights and brings together the existing features of the space.
Kitchens have several fixed elements, including the countertop, backsplash, cabinets and flooring. While neutrals are very popular for kitchens, there are also opportunities to bring accent colors into the room—even a small dose of color makes a big impact. Benjamin Moore's Regal® Select offer fresh color for your kitchen along with superior durability and washability no matter what sheen you choose.
Color Guidance
Cabinets take up the most visual space, so let them guide you to the best colors for your kitchen. If your cabinets are finished in dark or medium wood, look to colors that will create balance by using lighter hues. White and pale wood cabinets pair well with many colors, particularly cool blues, grays and greens for a look that is updated and works for both modern and traditional schemes.
If you are interested in refinishing your cabinets, Monnick Supply has got you covered.
Cabinet Color Trends
For a long time, white has dominated kitchen design. But it may have to share the trend spotlight as pale or muted gray, blue and green cabinet colors shake things up a bit. If you're not ready for a complete cabinet overhaul, consider a fresh coat of paint on lower cabinets or highlight an island with a different color. This will add some visual interest and a layer of detail, especially when the primary cabinet color is white and you use a deeper color on an island, desk area or banquette.
Go for the Bold
In an open floor plan, the best kitchen palette complements colors in adjoining living areas for eye-pleasing color continuity. Since wall space is more limited, choose a color option that will complement not only the kitchen, but also adjoining rooms. Need more inspiration? Pull a color you like from your countertop, backsplash or even a favorite upholstery fabric for a paint color that will visually link the two spaces.
Sprinkle on Color
Use this designer tip to add some visual spice to a kitchen filled with neutral countertops and cabinets: Paint one element with a strong, contrasting color. Because of its central location, a dramatic kitchen island can bring a room into focus. Or define one of the activity areas, like a breakfast nook or work area, with paint color. Choose paints with a subtle sheen to enhance the effect such as an eggshell finish.
For more information, contact Monnick Supply in Marlborough and Framingham, MA.
Source: benjaminmoore.com