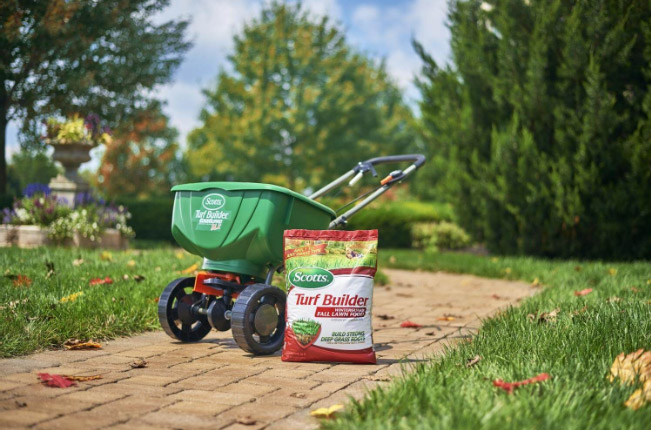 Tackling spring lawn care provides a just-right dose of fresh air, sunshine, and exercise—and sets your lawn on its way to season-long glory. Spring lawn chores aren't difficult, but they do play a vital role in getting your grass on track for a healthy, productive growing season.
Tune up your mower.
Change the oil, air filter and spark plug. Clean the top and undercarriage, removing dirt and grass clippings-just be sure to detach the spark plug wire before working around the cutting blade. Don't flip a gas mower over to clean underneath; simply lift one side and brush away dried grass. If dried grass has hardened, loosen with a hand trowel or putty knife. Sharpen the mower blade, and replace it if it has large nicks or gouges. It's a good idea to keep an extra blade on hand so you always cut with a sharp edge. Last but not least, fill the fuel tank. If you prefer a hands-off approach, take the mower to the shop. Note, too, that a cold mower can be hard to start in early spring. Warm it up by placing it in the sun for an hour or two prior to starting.
Clean up.
Walk over your lawn and gather any twigs, branches or other debris that has appeared over winter. Dispose of trash, and add small twigs and leaves to your compost pile. Then, rake out dead grass. It can also go on the compost pile unless it contains weeds.
For more information, contact Monnick Supply in Marlborough and Framingham, MA.
Scotts.com