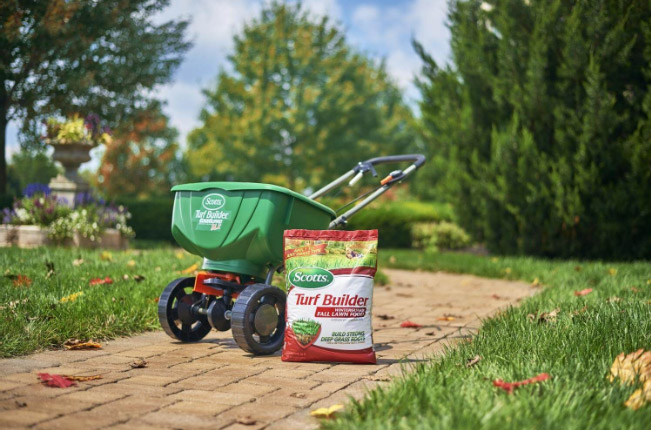 The dog days are a signal that it's time for a little turf TLC to keep your lawn looking great. Put these summer lawn care tips into action in mid to late summer and you'll be sitting pretty. (Literally. On your lawn. With a frosty drink in hand.)
Mid-Summer
Feed. If you live in the South, keep feeding your lawn every six to eight weeks. For a lush lawn with deep green hue, try Scotts® Green Max™ Lawn Food.
Water deeply. Use a screwdriver or small trowel to check how deeply water is penetrating the soil as you water. The goal is to water long enough to reach a depth of 4 to 6 inches. Once you figure out how long it takes to complete the job, go ahead and put that screwdriver away.
Late Summer
Water in the morning. As summer heat builds, your lawn will lose less water to evaporation if you time waterings for between 6 and 10 a.m. Sure, it's early—but who says you have to do it without an energizing beverage?
Sharpen your mower blade. A dull blade tears grass, creating a ragged edge that loses moisture more readily than a clean cut.
Work on weeds. Continue to spot-spray weeds using Scotts® Spot Weed Control For Lawns. No way those guys are getting the upper hand! For information on summer lawn care, contact Monnick Supply in Marlborough and Framingham, MA .