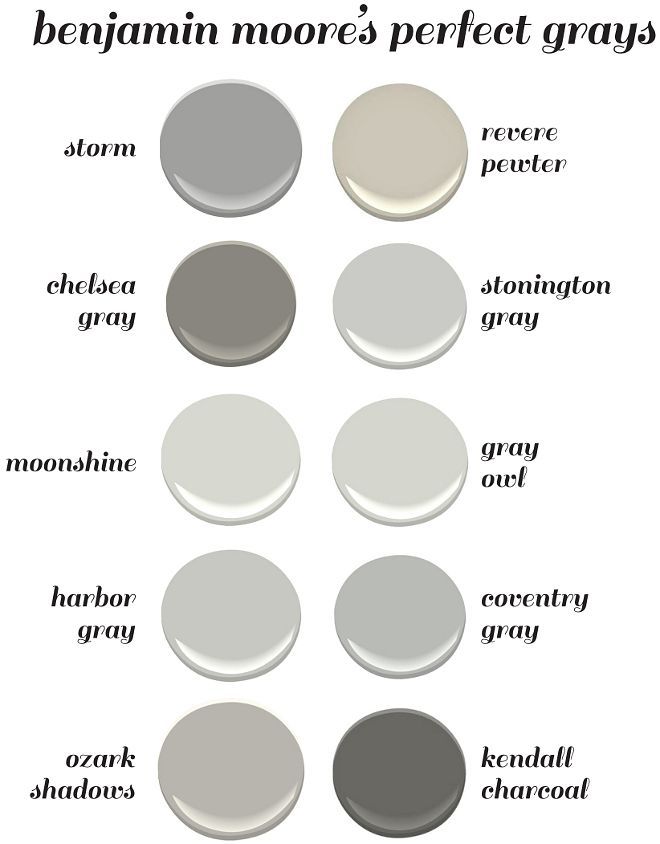 When it comes to painting rooms, gray is red-hot. Benjamin Moore carries over 150 shades of gray, of their top 50 colors for interiors, 30 are grays.
The trend toward gray started in Scandinavia, became big in the U.S. around six years ago, and is still on the rise.
Andrea Magno of Benjamin Moore says, "Gray is not going anywhere, and is still growing in popularity. It updates things instantly, and it's evolving over time. And we're seeing more gray cabinetry and more trim in gray now."
Just 15 years ago, if you told someone you were going to paint your room gray, they would groan and say, 'How depressing.' Before about 2010, it was all about warm Tuscan colors. Since then, it's really about cool modern grays, and not just for paint colors. Stone, marble, tile and wood have also gone a lot cooler.
But picking the correct shade of gray can be tricky.
It's crucial to pay attention to the undertones, and also how the light reacts to it. Gray is a very sneaky color.
Grays have undertones of blue, purple or green, and you'll want to make sure the undertones are compatible with surrounding tile, furnishings and fabrics, designers say.
For a real "smack-in-the-middle gray," Benjamin Moore suggests Repose Gray.
Repose Gray goes great with pink and creates a neutral background. Amazing Gray has a greener undertone, while Passive is cooler with more blue.
In addition to undertones, there's a big difference between cool and warm grays, with the former better suited to modern interiors and the latter often better for traditional homes with warmer-colored furnishings.
Some best advice is to select your three favorite grays, paint a poster board with each one, and look at them in your home over a weekend, tallying up which one you like best at various times of the day and night. If you plunge in before doing that, you may regret it.
You might love a picture you saw in a magazine, but it's important to remember that the very same shade of gray might look entirely different in your own home.
While undertones are hard to spot in a paint chip, they become more obvious on a larger surface like a poster board placed prominently in the room you are planning to paint.
Some of Benjamin Moore's more popular grays are Gray Owl, Balboa Mist, Coventry Gray, Stonington Gray, Revere Pewter and Thunder.
Revere Pewter has a gray cast "but it's warm and very livable". For cabinetry, it's Kendall Charcoal.
What about trims? Although grays are generally used with lighter grays, whites and off-whites, the latest trend is toward trim in the same or even a darker shade of gray.
Gray with gray trim is also becoming a trend.
White still feels safer to some people, but it's easy to overlook how harsh white can feel. Give gray a chance. If you're nervous starting out, choose a shade with blue undertones.
For help choosing interior paint color, see the paint specialists at Monnick Supply in Marlborough and Framingham.