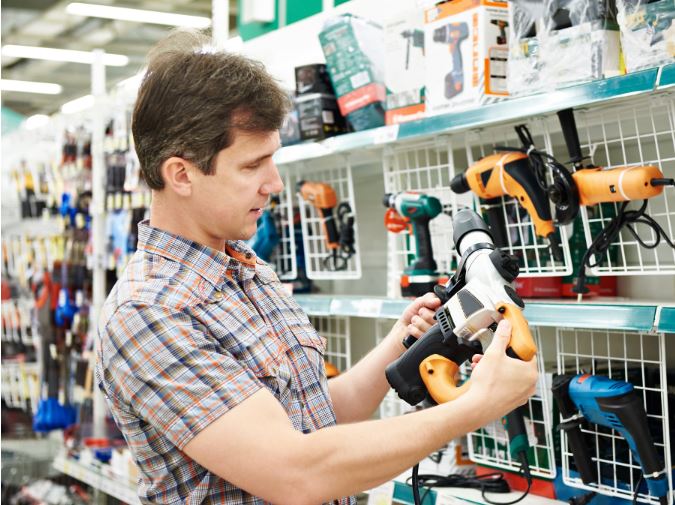 If you are a homeowner then you care about your house and yard. This means you need the right tools for the job. From home repairs to lawn care, state-of-the-art power tools can get the job right every time. From yard equipment like chain saws and lawnmowers, to power washers and cordless drills the power tools from STIHL are perfect for your home and yard needs. Monnick Supply in Framingham and Marlborough has the tools for the DIY tasks around your home.
If home improvements and home repairs are what you want to accomplish in 2017, the right power tools are essential for both performance and safety. Monnick Supply is also hosting Power Tools Promotion Week in January, 1/16-21.
If you didn't get the power tool gift that was on your wish list for your workshop, you can find it at the neighborhood hardware store. Power tools are perfect for homeowner and do-it-yourselfers who like to work around the house, workshop, and yard. Come into Monnick Supply and let us help you choose the perfect tool for the job.
And here are just some of the sales going on during Power Tool Promotion Week this month.
10% OFF ALL CHANNEL LOCK TOOLS
63 PIECE SOCKET SET 29.99
20 PIECE SOCKET SET 29.99
5 PIECE OPEN END WRENCH SET 29.99
6 PIECE SAE COMB. WRENCH SET 29.99
6 PIECE METRIC COMB. WRENCH SET 29.99
All Milwaukee power tool accessories 20% off
Channel lock wall mount shop vacuum 129.99
PURDY 6 PIECE PAINTERS KIT 778169 19.99
For more information contact Monnick Supply in Framingham and Marlborough.