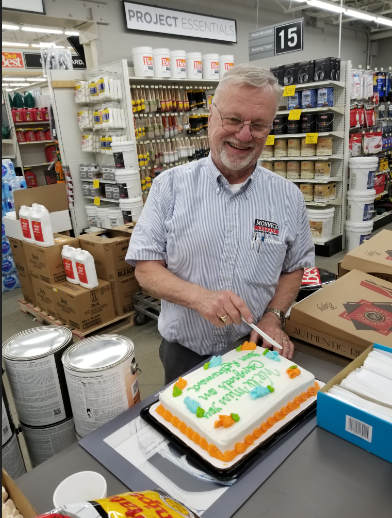 Saying Goodbye to not only a Boss & a co-worker, but a Friend!
Ron Ramsay has been the Store Manager for our Marlboro location for almost 10 years. During that time, he has proved to be an essential part of daily life here at Monnick Supply. He is a wealth of knowledge, always even-tempered and just a great person to be around.
Ron has decided it is time for him to retire and enjoy life. His last day was Saturday June 9th. He will be sorely missed by all of us here at Monnick, but it's not GOODBYE forever, it's See You Later!!
We sincerely hope that Ron enjoys his time and we hope to see him very soon.
Best of Luck Ron!