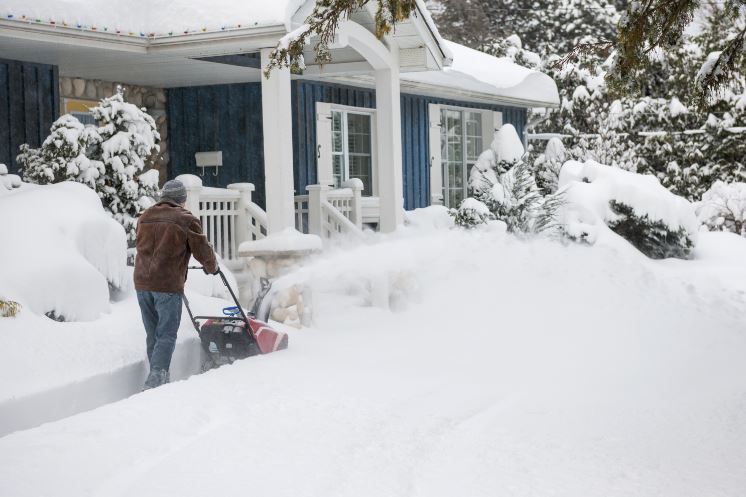 The weather has been mild, but before a blizzard hits; before you need to start digging yourself out of the snow; while the weather is still unseasonable mild, get your snow blower out of storage and get it ready for winter. This time a couple years ago, we already had snow on the ground. The weather in Massachusetts can turn on a moment's notice. It is important to get snow blower service. But, it is also best to have that snow blower maintenance done by professionals.
Many homeowners will be using gas-powered snow blowers to clear walks and driveways. While they are a great convenience, snow blowers come with their own risks.
Here are some safety tips while using these machines.
First, make "Safety" your goal once you start the engine.
Don't try to adjust or repair the snow blower while it's running.
Never use your hands to clear a clogged chute. Shut the engine and use the clean-out tool.
Don't wear scarves or loose clothing that can get caught in moving parts.
Here's a brief overview of what is covered during snow blower maintenance:
Changing the oil
Inspecting and replacing the belts
Checking scraper bars and skid shoes
Changing the spark plug
Replacing a shear pin
Replacing the starter cord
Fuel system maintenance
Tightening the bolts
Checking the carburetor
For more information on snow blower maintenance and repair or for information on new snow blowers, contact Monnick Supply in Marlborough and Framingham.