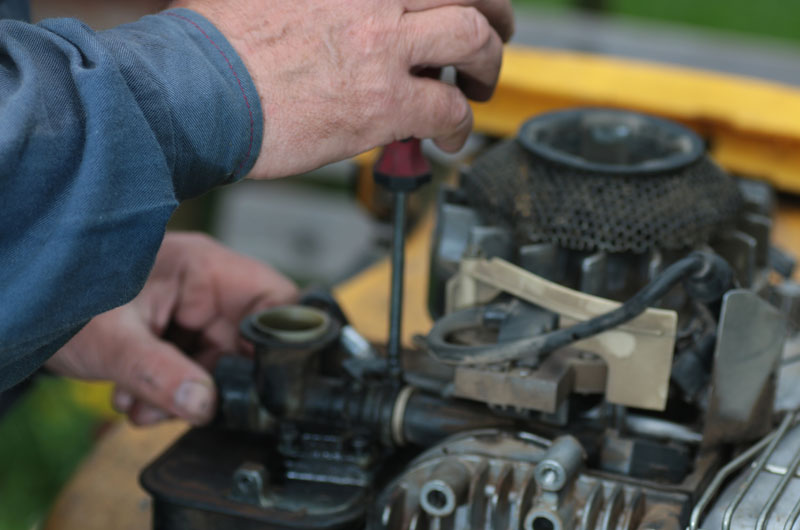 Every year, winter arrives sooner than expected for many homeowners, so before the snow starts to accumulate this year, we would like to encourage snow blower operators to tune-up their equipment to ensure their machine starts when needed most.
While it is recommended that operators change their snow blower's oil and add fuel stabilizer to their fuel can at the start of every season, an annual tune-up doesn't stop there. Operators also should change the spark plugs after every 100 hours of use. If your engine isn't turning over, a faulty spark plug could be to blame. As a quick, inexpensive fix, catching and replacing a bad spark plug, before the snow is piled on your driveway, can save you time and frustration.
Outside of the engine, there are several small recommended check-ups to help ensure equipment works harder and longer. Checking and replacing shear pins, lubricating bearings, checking the controls, testing chute rotation, cable and belt adjustment and checking the tire pressure keeps your snow blower running efficiently and effectively. Operators should also take a look at their machine's skid shoes and scraper bar. The "shoes" help maintain optimal performance, preventing unsightly damage to your pavement, and protecting your machine.
A preseason snow blower tune-up can save time and stress all winter long. If snow blowers don't work when you need them to, that can mean big problems for when your family is trying to get out the door on a snowy morning. Annual tune-ups also help protect the investment you've made in your equipment.
For more information on servicing your snow blower, contact Monnick Supply in Marlborough and Framingham, MA.