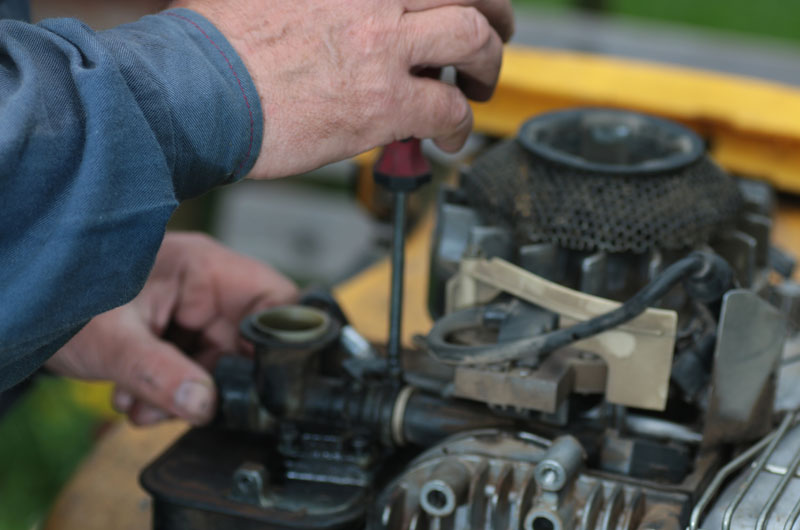 Small Engine Maintenance Schedule
You can avoid many small engine problems and save money on parts and repairs if you follow a regular maintenance schedule.
Always be sure to consult your operator's manual for special guidelines for your make and model. Service is more frequently required for heavy use or under dusty or dirty conditions especially for regularly used outdoor power products like a snow blower or lawn mower engine.
After First 5 Hours
Every 8 Hours or Daily
Check engine oil level
Clean area around muffler and controls
Clean finger guard
Every 25 Hours or Annually
Clean air filter*
Clean pre-cleaner*
Every 50 Hours or Annually
Change engine oil
Check muffler and spark arrester
Annually
Replace air filter
Replace pre-cleaner
Replace spark plug
Replace fuel filter
Clean air cooling system*
* In dusty conditions or when airborne debris is present, clean more often.
Engine Break-In Procedure
Breaking in the engine is a good practice for new lawn mowers or outdoor power equipment. For most engines, the two major points to consider when using an air cooled engine for the first time are:
Step 1: Do not operate the engine at full load during the first 5-10 hours of operation.
In the past, the engine break-in period was very important to the overall life and durability of the engine. Engine design improvements, like better piston ring materials and designs, has decreased the break-in period (now 5-10 hours) compared to engines of the past.
You can break-in your mower engine at any speed above idle. The break-in process may occur faster if the engine is operated at varying loads and speeds. It is recommended that an engine not be operated continuously at full load during the initial hours of operation. This can lead to permanent deformation of the cylinder bore.
Step 2: Change the oil after the first 5-10 hours of use.
It is very important to perform the initial break-in oil change.
After the first 5-10 hours of operation, the oil should be changed to remove asperities that have broken from the bearings of the engine components and cylinder wall. The break-in oil change can be performed using the recommended grades of standard or synthetic oil. To save money, use standard oil for the break-in procedure, and if desired, switch synthetic oil afterwards.
For more information, or for small engine repair contact Monnick Supply in Marlborough and Framingham, MA.