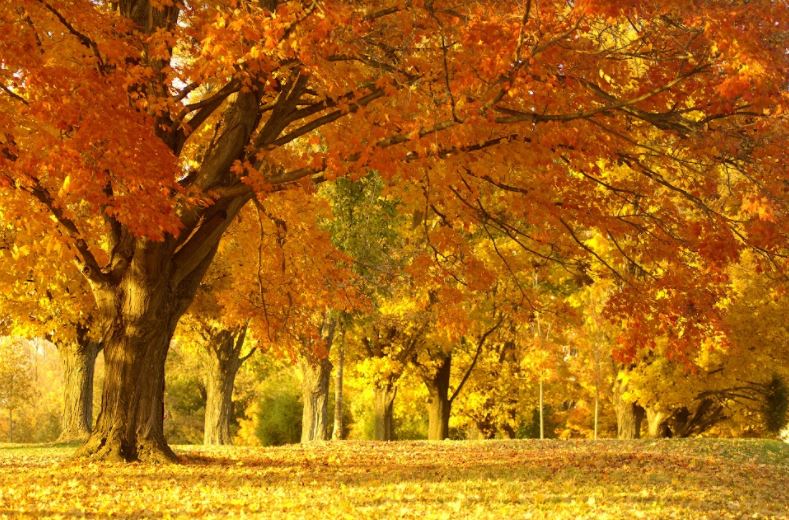 Fall is the season for apple-picking, enjoying pumpkin spice-flavored everything, and spending weekends enjoying the autumn scenery. Just peek out your window, soon the cooler temps and changing leaves will be hard to resist. While beautiful, fall is also the perfect time for rolling up our sleeves and tackling those home improvement projects that you put off during the summer.
Enjoying the weather can put you in a great state of mind and allow you to focus on the task at hand. Beyond that, most building materials are at their best when they are installed at moderate temps. Plus, contractors typically have fewer projects during the fall, so you're more likely to find help quickly if you don't want to go the DIY route. To figure out what's worth your time and budget, see what real estate agents and other professionals say.
1. Paint the front door
ROI: 80% to 140%
Hands down, the easiest exterior project is also the one that reaps the biggest rewards. A freshly painted front door helps your home stand out from the block, and it can be finished in less than an afternoon. Fall is usually the perfect time for this activity; just pick that afternoon wisely. Normally, exterior paintings hould be done at a time when the temps are at least 50 degrees or so and aren't dipping below the 40s at night. This allows the paint to adhere properly and prevents it from freezing before it is fully dry.
2. Refresh (or repair) the deck
ROI: 80% to 120%
A deck is only as good as its condition. If the wood is splintering, the finish faded, or the rails shaky, call in the experts. A buyer who sees a dirty deck that's in disrepair may sour their feelings about your house, and even if they still want to buy your home, they will certainly use it as a negotiating point. Even if you have to outright replace the deck, it's worth the expense.
3. Enhance the exterior
ROI: 60% to 100%
If your exterior paint job is in decent shape, a few touch-ups could suffice. But for those with chipping paint or a 1970s color scheme? Choose a new house paint color immediately! The last thing you want is to scare buyers away before they even get inside. On average, you'll spend $1,000 to $3,000 (for a 500- to 1,500-square-foot single-story home), but he estimates that the investment in curb appeal can help properties sell for up to 10% more than others on the block. Just stick to neutrals: This isn't the time to try out a statement color.
4. Replace or repair your roof
ROI: 50% to 110%
The peace of mind offered by a functionally sound roof is invaluable to its respective occupants and is weighed heavily by those intent on making a purchase. A new roof can be basic or with details that enhance curb appeal, but its main value comes from instilling confidence in a prospective buyer. This holds true for repairing leaks and for cosmetic damage, which buyers often use to negotiate a lower price.
5. Power-wash the exterior
ROI: 40% to 110%
The ROI for this project can vary based on just how dirty your home was before the wash. If the home was merely a little dirty, the ROI may not be as great as it is for one that will look almost new after the wash. If your home falls into the latter category, it can be worth it to hire a pro. The ROI could be 100% or more, even if done by a pro for $1,000 or more. If you decide to go DIY, take care to avoid spraying water in a direction that'll force it behind siding or under shingles.
6. Clean the gutters
ROI: Priceless
Here, an ounce of prevention is worth a pound of cure. While you may need to wait for inclement weather to realize your return on investment, a mere 30 minutes of routine rain gutter maintenance could prevent thousands of dollars in damage to the foundation of a home. If you outsource this chore, expect to pay $3 to $9 per foot.
For more information, materials or to rent equipment, contact Monnick Supply in Framingham and Marlborough, MA. forbes.com