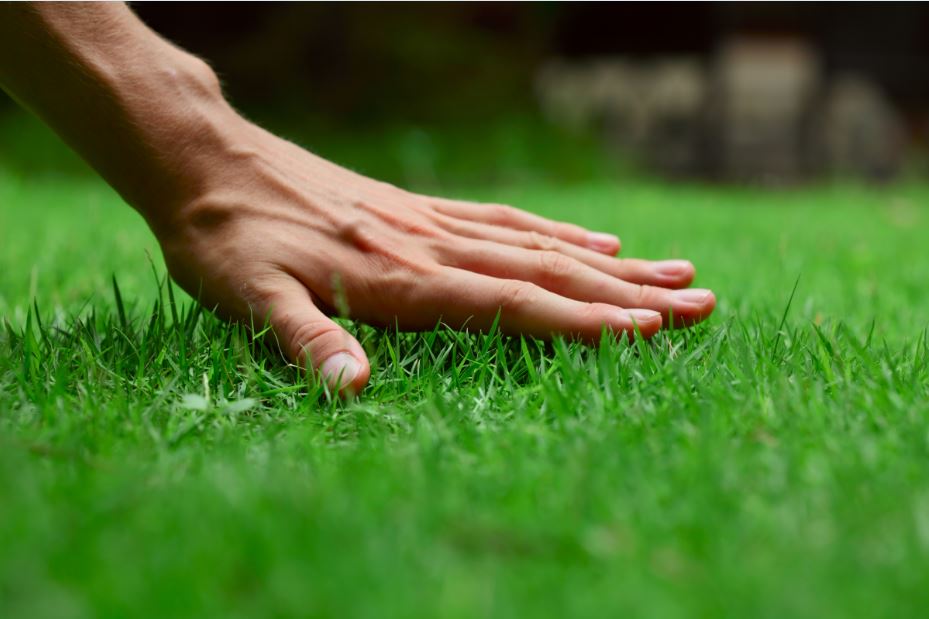 The 3 R's…. No, not reading, writing and arithmetic… renovate, review and repair! Summer time is a good time to accomplish projects that you have been planning or putting off over the last year. What's in your plan?
What about the long-term drainage problem in your yard that deposits mud and water all over your front sidewalk or into your neighbor's yard? Take the time to do it right, install a French drain or add some soil to redirect the flow of water from your downspouts, sow some fast growing ryegrass seed to help curb erosion. Did you call for any town permits or 811 first before you dig? It's the law and best to keep your family safe from telephone, gas, water or electric lines.
Do you have compacted soil and your lawn is not growing very well? Rent an aerator, perhaps with a neighbor, to share costs and aggressively loosen the soil and then apply Love Your Soil to help relieve compaction. This would be a good time to take a soil test to determine if your soil pH is too low. pH testers are available from local garden centers or hardware stores. Be sure to use good quality grass seed to repair these areas.
Some of you may be putting in a pool. If some of the sub-soil that is dug up remains on your property it will not grow newly seeded grass very well, why? Sub-soil has not seen the light of day for many years, perhaps millions of years! Compacted soil and weed seeds may be brought to the surface and newly seeded grass does not have a chance of surviving. Sub-soil does not have much water holding capacity, earthworms, microbial activity or nutrients to support grass growth. Try to get some good topsoil in areas to be re-seeded and add organic matter such as compost or peat moss, but be sure to mix it into existing soil, not just lay it across the top. Remember to cut your grass away from the edge of the pool; no one likes to swim with grass in the pool.
If you have been having trouble growing grass in heavily shaded areas consider removing some trees or at least trimming back some branches to get more sunlight and air flow to the soil. Reducing a certain amount of the shade will greatly increase your chances of keeping grass growing in these areas. Remember, all plants need some level of sunlight to grow properly. Many times areas under trees do not have very good soil for growing grass either. Take a soil pH test and add Mag-I-Cal to improve soil pH before applying Dense Shade grass seed mixture.
Summer picnics mean ants, fleas and ticks! If you do not want these pests around, treat your lawn with Grub and Insect Control. Mowing your lawn regularly helps to reduce insects, particularly ticks. Areas of your property that border woods or natural landscapes can be a haven for insects. Be sure to get rid of any standing water to reduce the potential for mosquitos to thrive.
Weeds are opportunistic and fill in bare spots when given the chance. Summer may not be the best time to seed your lawn if it is very hot and dry, but seed bare spots to avoid weeds taking over. You can establish grass seed with proper soil preparation and watering during summer months.
The last "r" is, "remember" to enjoy your yard this summer, invite the kids and grandkids over, maybe some neighborhood kids, have a baseball game or pool party. Invite friends to your back deck and bring their high school yearbooks and have a laugh over just how good we all looked years ago.
For more information on summer lawn care, contact Monnick Supply in Marlborough and Framingham, MA.