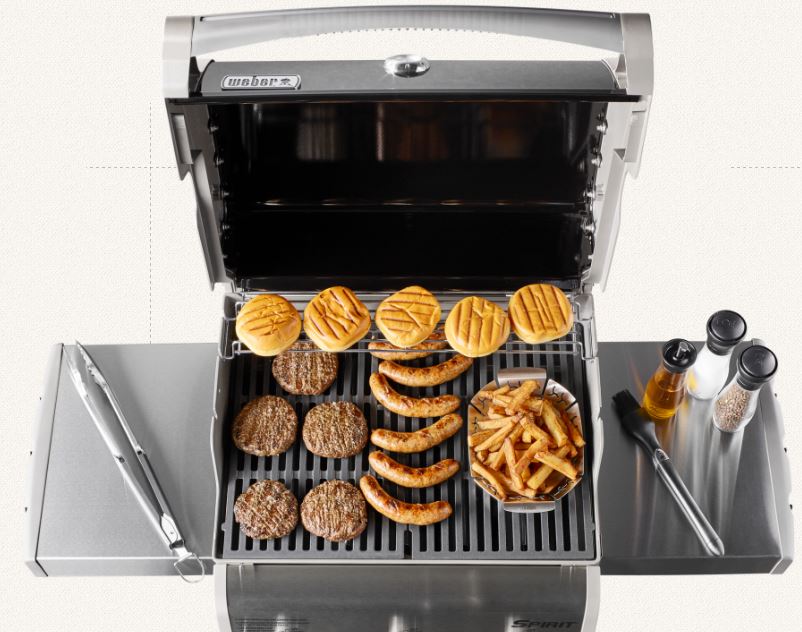 WE GET IT: Grilling over red-hot coals satisfies a primal urge, and the taste can be amazing. But for many, smoky charcoal doesn't outweigh the convenience of grilling with gas.
Gas grills offer instant, even heat that puts charcoal to shame. They also boast precise temperature control, which makes it easy to cook delicate foods that might be wasted on a 700°F charcoal grill. But while choosing gas is a relatively simple decision, picking which gas grill to purchase is considerably more difficult. From big brand names like Weber to the generic grills that crop up in your local grocery store every spring, there are hundreds of options to choose from.
We put some of the most popular gas grills through a battery of tests in our labs and backyards. We tested preheat speeds, recorded temperature distribution, measured assembly time, and checked the built-in temperature gauges for accuracy. Now we've analyzed the data, and we can say with certainty that the grills below offer something for everyone.
Weber Spirit E-310
A perennial favorite, the Spirit series is Weber's entry-level line of gas grills. Entry-level doesn't necessarily mean affordable, though, and the Spirit E-310 isn't exactly cheap. This is a very popular grill.
In our opinion, its money well spent. This grill is constructed from high-quality materials and really feels like it's built to last. Weber has a reputation for longevity and reliability, and it's backed up by a 10-year warranty against corrosion and rust. Parts are readily available, too. The E-310 features a 529-square-inch cooking surface, three burners, porcelain-coated grates, and a porcelain-coated exterior for extra protection. If you're a Weber loyalist or just want an incredibly well-made grill, the Spirit E-310 is your best bet.
Weber Genesis E-310
The Genesis E-310 is the most affordable mid-range gas grill in Weber's line-up. Despite having the same burner setup as the Spirit, it offers a larger 637-square-inch cooking surface, and the overall construction is of a generally higher quality than its entry-level cousin.
Broil King Regal 490 Pro
Based on design and features alone, you'd be forgiven for thinking the Broil King Regal 490 Pro was indeed a gas grill fit for royalty. It's powered by four standard burners and also includes a side burner and rotisserie burner for the occasional spit roast. Condiment and tool caddies on either side of the grill provide ample storage space, and the burner dials are illuminated for ease of use.
For more information on the best gas grills, contact Monnick Supply in Marlborough and Framingham, MA. If you want to see some grills in action, come to our grill demo on May 20th from 10am to 2pm.
wired.com