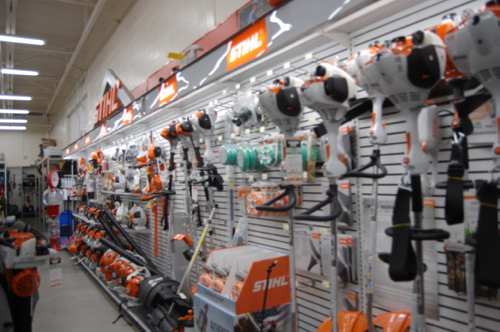 Christmas is two weeks away. If you are behind on your shopping or trying to finish-up, here is a list of the most popular power tools for the DIY on your list.
Makita 18V Sub-Compact Combo Kit
Makita designed one of the best subcompact kits on the market. With the size of a 12V drill and impact but the power of a 18V tool, these subcompacts are a game changer. Lightweight and powerful all in one.
12V 2-Tool Combo Kit
If you want a great 12V drill and impact, check out the Bosch. Lightweight, small and powerful. Perfect for those jobs where space is at a premium or if you don't want to carry around the weight of the 18V tools.
DEWALT 12″ Sliding Compound Miter Saw
This is the one and only compound miter saw to own. This has won the TIA awards for a number of years in a row. The Dewalt saw is accurate and easy to use. If you are looking for the perfect miter saw, the Dewalt is the one to own.
Milwaukee Cordless Sawzall Reciprocating Saw
Milwaukee Tool owns the reciprocating saw. Some people want a bigger reciprocating saw tool for their arsenal. The Milwaukee saw is powerful and low in vibrations. Perfect for that long work day.
Top-Handle Jigsaw
When it comes to Jig Saw, Bosch is the one to own. The Bosch Jig Saw is overlooked by some, but ask anyone who owns one and you will get an instant smile. Smooth and powerful, the Bosch is the perfect tool to get jiggy with.
Dewalt 10-Inch Jobsite Table Saw
As with the Miter saw, Dewalt makes an incredible table saw. While the stand needs a little work, the saw is top notch. Smooth and very accurate, but most of all, extremely powerful to cut through any size lumber.
Oscillating Multi-Tool Kit
The Oscillating tool. No one does it like Bosch. The tool is a perfect fit for any hands and extremely low in vibration. Quick blade changes and the variable speed make this the oscillating tool to own.
Makita (36V) Brushless Rear Handle Circular Saw
The one and only cordless circular saw to own, the Makita rear handle saw. We used this circular saw for my roof. Time and time again it proved to work hard. No cords to mess around with and powerful enough to cut our old lumber. The runtime is exceptional. If you are looking for a cordless circular saw, the Makita Rear Handle Circular Saw is the one to own.
Milwaukee Cordless Rocket LED Light with 9.0Ah Battery
When it comes to lighting and the power tool world, Milwaukee Tool does it right. With a ton of lighting solutions, the tower light is one of our favorites. Lights up an area, easy to adjust and spread the light without any heat build up.
Bosch 3 Plane Leveling Alignment Laser
Considered the best laser by some, the Bosch is known for their quality and accurate lasers. This bad boy laser creates a 360° line and is perfect for any job. Very easy to see and the self-leveling makes it a simple and painless set up. Amazon is selling this for $350.
For more information, contact Monnick Supply in Marlborough and Framingham.