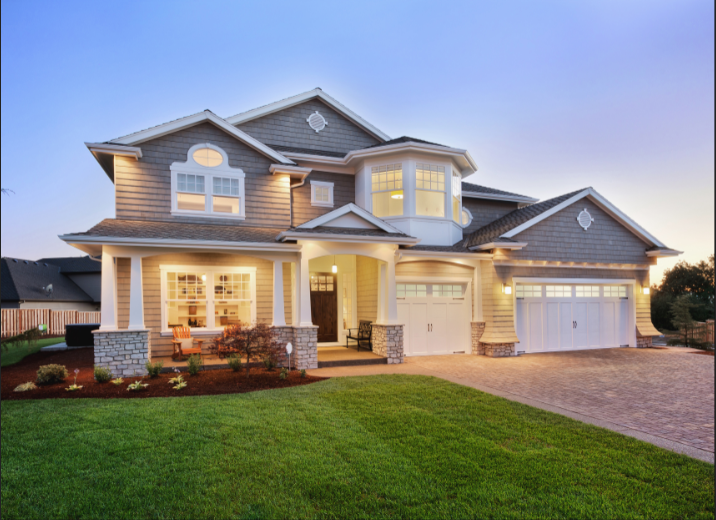 Good news for homeowners with vinyl siding: You can enjoy premium Benjamin Moore paint color while locking in optimal performance. No re-siding necessary.
With 900+ colors to choose from, Regal® Select REVIVE® offers an enhanced vinyl siding design opportunity. From hundreds of deeper, richer colors to lighter, soft neutrals, REVIVE reshapes the aesthetic potential of vinyl siding.
Refresh. Reinvigorate. Reinvent.
Benjamin Moore debunks the misconception that you can't paint vinyl siding.
Pushing that theory further, we've developed a paint specially formulated for vinyl siding and trim in a remarkable range of 900+ premium colors.
From Wedgewood Gray HC-146, to darker hues like Tarrytown Green HC-134 and Night Horizon 2134-10, there are hundreds of colors from which to choose. In fact, many colors in the REVIVE Colors for Vinyl Siding color collection are from the Historical Collection, Affinity® Collection and other Benjamin Moore color palettes that designers and discerning homeowners consider essential.
"REVIVE EMPOWERS HOMEOWNERS TO REPAINT THEIR VINYL SIDING, NOT REPLACE IT, OFFERING POPULAR EXTERIOR SHADES THAT WERE FORMERLY UNAVAILABLE FOR VINYL SIDING HOMEOWNERS." — HARRIETTE MARTINS, SENIOR BRAND MANAGER
REVIVE® Colors for Vinyl Siding
Here is a small sampling of the 900+ color collection, specially formulated for optimal performance on vinyl siding and trim.
2112-40-Stone
AF-295-Pomegranate
2131-60-Silver Gray
HC-26-Monroe Bisque
AF-455-Croquet
HC-154-Hale Navy
Vinyl Siding Paint: The Basics
In addition to the deluxe look a fresh coat of REVIVE brings to your vinyl-sided home, there are also many important practical perks:
900+ premium colors– Safe for vinyl siding and trim
Durability– Resists fading, cracking and peeling
Paint & Primer Together– Saves time
Mildew Resistant
Resists Buckling– Even in darker shades
Superior Adhesion– Benjamin Moore's proprietary Vinyl Lock technology safely refreshes the look and color of your home
REVIVE ensures your most valuable investment–your home–will always look its best. Explore a wide range of 900+ colors, specially formulated for vinyl siding and trim.
Regal Select REVIVE is specially formulated for optimal performance on vinyl siding and trim, for a fresh look in a wide range of colors.
For more information, contact Monnick Supply in Marlborough and Framingham.