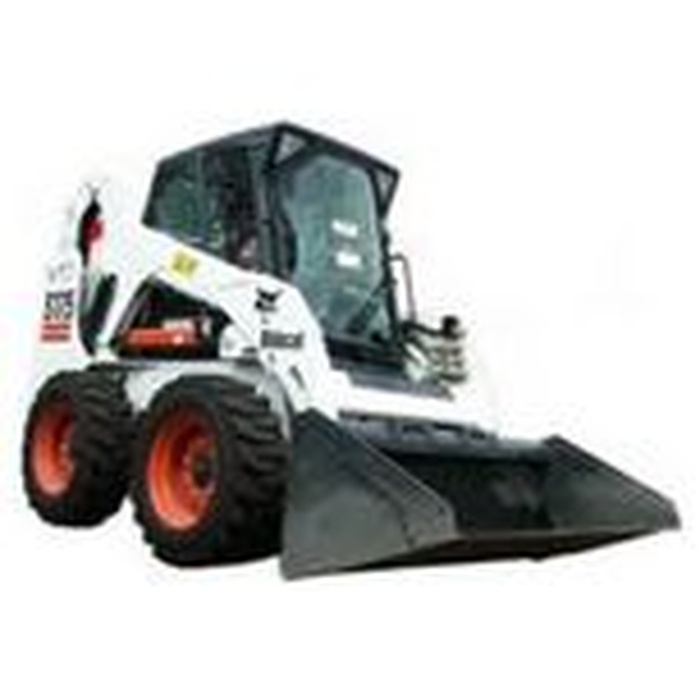 Includes up to 8 Hours Of Metered Use Fuel Use Deposit Required Under Massachusetts Law rental of this machine requires a Class 2A Hoisting Engineers License or a Temporary Permit. This law is in effect at every rental center in the state. Please click here for more information Click Here To Apply For A Temporary Hoisting License
Bobcat® skid-steer loaders have a celebrated 50-year history of quality, performance and reliability. Find the best machine for your work with the most skid-steer loader models, attachments and options. More than a dozen skid-steer loader models – including the
M-Series
– provide the size, features and options you need:
Select a radius lift path for top forward reach, or a vertical lift path for the best loading efficiency
Purchase or rent Bobcat attachments for your ongoing and one-time jobs
Change attachments quickly with the Bob-Tach® mounting system or the optional Power Bob-Tach® mounting system
Performance
We all want to finish faster. With Bobcat skid-steer loaders, you'll work more efficiently, lift more, turn faster and dig more. Strengthen your performance with loaders that deliver ideal weight balance, stronger hydraulics, quicker cycle times and faster travel speeds.
The Bobcat brand has long been synonymous with compact durability in the home and construction realm. As part of our commitment to providing our customers with the right equipment to get the job done,Marlborough Grand Rental Station is pleased to offer Bobcat rentals to residents in the Marlborough, Hudson, Northborough, Southborough, & Sudbury, MA area, including the Bobcat S130. The front loader Bobcat S130 is the resource you need to handle all of your landscape, garden, construction, or renovation needs in a short amount of time. The versatility of the Bobcat S130's front bucket allows for scooping dirt, carrying heavy objects, or transporting material across rugged terrain. It is also possible to adorn the front bucket with skid forks so that you can pick transport pallets and storage containers with ease. The integrated Bob-tach system also allows for the attachment of customized implements to handle any job, guaranteeing that you have the resources you need to accomplish your task. If you're looking for a Bobcat rental stop by Marlborough Grand Rental Station today. Our staff will train you on how to operate the Bobcat S130, and soon you'll be effortlessly overhauling your property. We look forward to seeing you soon!
For the Bobcat S130 Specifications:
Click Here
Rental Prices
Day- $285.00 / Week- / 4 Hours-
Request a Quote