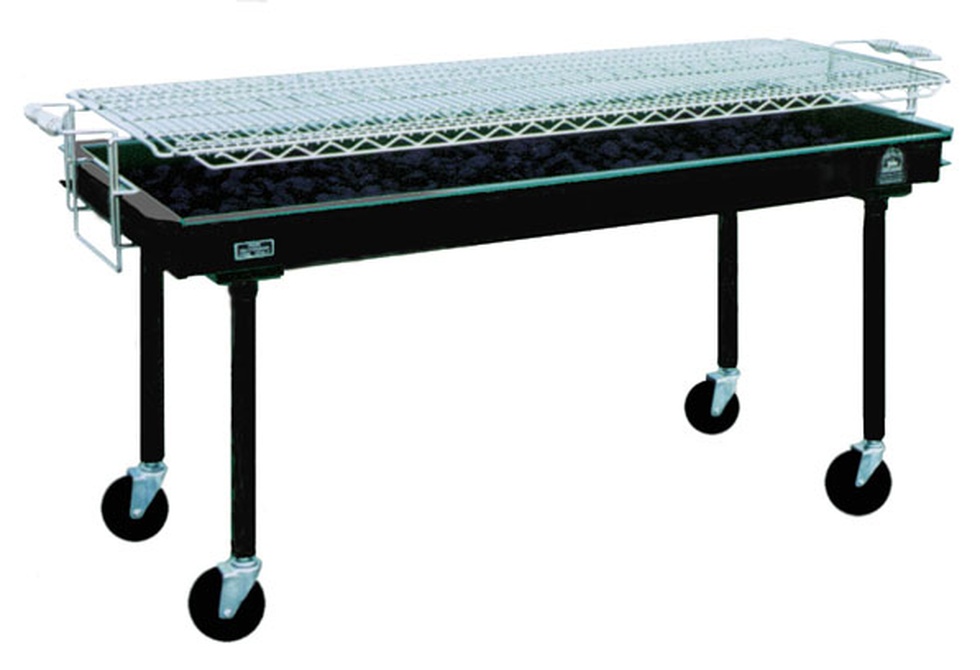 5' Charcoal Grill
Assembly and Operation...
Click Here
How to Light a Charcoal Grill...
Click Here
HOW TO PREP YOUR CHARCOAL GRILL FOR EASY OPERATION & CLEANUP
Line Charcoal firebox with aluminum foil.
Remove grill top from firebox and spray with Pam or vegetable oil so food does not stick to grill top.
Removing grill top immediately after cooking prevents grease from baking onto grill surface.
Cold water poured onto hot coals in the firebox will seriously damage the grill. The sudden change in temperature causes the firebox to twist. YOU, THE RENTER, WILL BE RESPONSIBLE FOR THIS DAMAGE UNDER ALL CIRCUMSTANCES!
After coals are cold, crumble aluminum foil with ash inside and dispose of in an approved manner.
Note:
Additional fee of $55 will be added if grill is not clean when returned.
Charcoal is available upon request.
Rental Prices
Day- $60.00 / Week- / 4 Hours-
Request a Quote